BPCZ Wins Bronze BIAZA Education Award 2023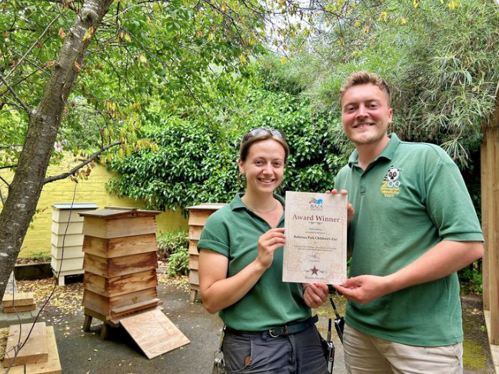 London is a challenging environment for many insects which are vital to the survival of local ecosystems. The number of managed honeybee colonies in London has doubled in recent years; with the increase in building developments reducing the opportunity for the planting of large flowering trees. As well as this, budget cuts have led to more low-maintenance and non-flowering planting in many public open spaces, often planting flora that doesn't encourage native pollinators. Fewer resources for our pollinators have led to increasing competition between insects for diminishing food sources – something that is particularly damaging to wild populations of social and solitary bees, hoverflies, butterflies, moths, wasps and beetles.
Connecting young people with sustainable food production, and how to encourage vital components of our ecosystems to thrive is a key solution to reversing wide-scale biodiversity loss, and moving towards a mindset that puts the restoration of British wildlife at the forefront of our every day lives. Inner city children especially deserve a chance to connect with British wildlife that often go unnoticed in London.
In 2022, Jamie Baker at Battersea Park Children Zoo (BPCZ) contacted The London Beekeepers' Association (LBKA) to begin a partnership to bring sustainable beekeeping to our visitors. The project aims to improve the number of healthy pollinators in Battersea Park, while also creating a hub for vital inner-city community education, teaching visitors young and old about the role of pollinators in the urban ecosystem, as well as improving children's access to healthy and sustainable food sources. This project centres around a small zoo making a large impact outside of the zoo perimeter, within the local community. It was important that this project focussed on using BPCZ's small zoo status to highlight species often missed in other collections, as well as providing an educational hub that ensures that children from urban backgrounds can experience and understand sustainable food production. It was also intended that the apiary would be used for training future beekeepers, as a collaboration between the LBKA and BPCZ.
Since the opening of the apiary in April 2022, there have been over 180 hours of educational sessions, based around the hives. During school holidays, apiary manager Annie McGeogh delivered weekly talks to groups of up to 50 members of the public, while demonstrating the maintenance of the hives. As these talks were free to those who entered the zoo, the demographic of people who were able to experience these were from a wide range of ages and socioeconomic backgrounds, which is an important part of the work that BPCZ strives to do. The LBKA also held meetings for their members using the educational facilities at the zoo, ensuring a symbiotic relationship between LBKA and BPCZ, and allowing both to build on the educational principals of our respective organisations. BPCZ also host the School Food Matters charity who run interactive workshops in collaboration with LBKA to promote native pollinators and educate fully funded school groups on the importance of pollination in sustainable food production.
This project won Bronze in the BIAZA Education Awards category in 2023.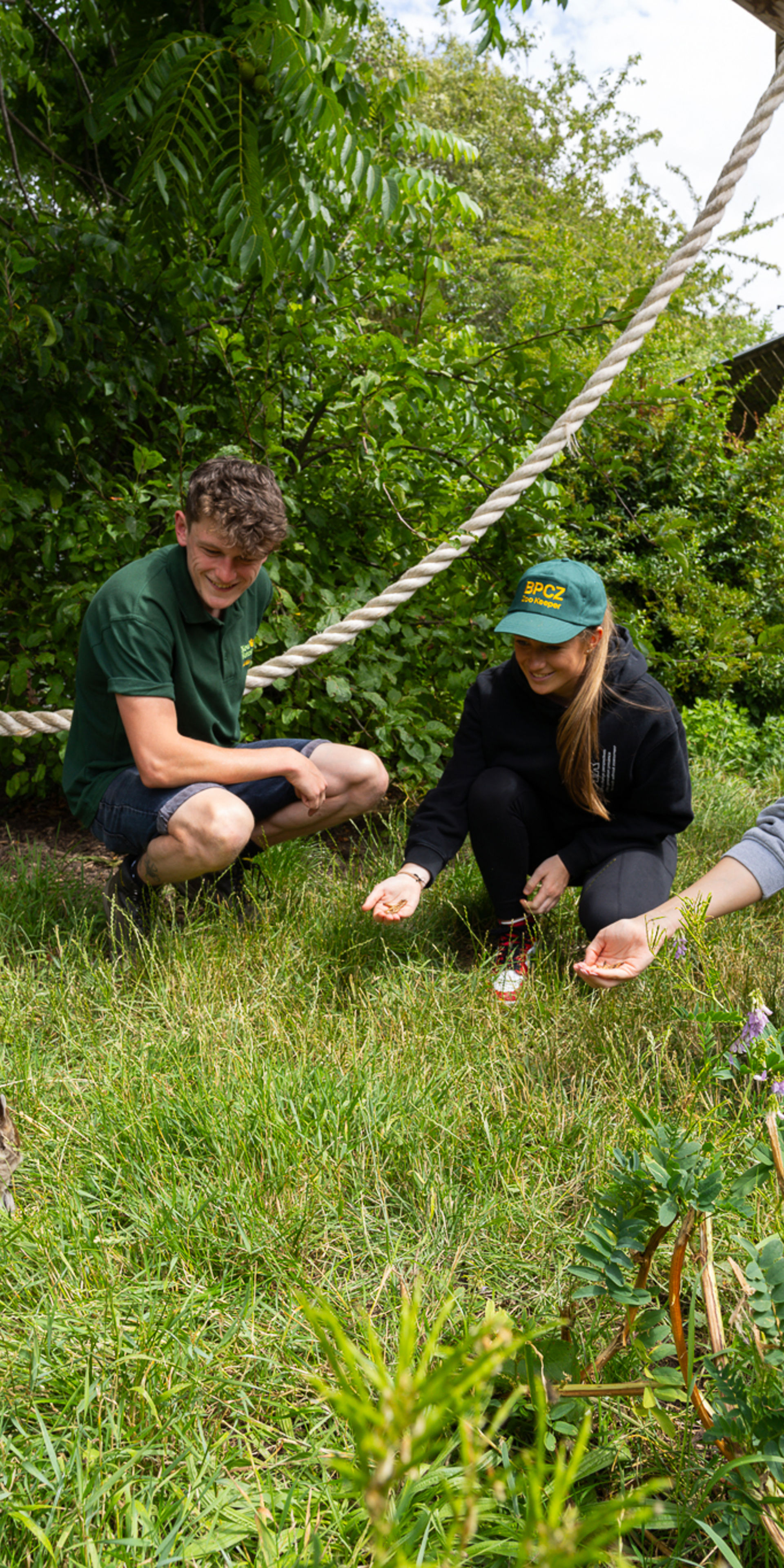 Sign up to our newsletter
Join our mailing list in order to keep up to date with Zoo news and special offers.