Data Protection and Privacy
PRIVACY POLICIES
New Forest Wildlife Park and Battersea Park Children's Zoo
New Forest Wildlife Park ( NFWP) and Battersea Park Children's Zoo ( BPCZ) are part of The Chestnut Centre Partnership. The Chestnut Centre Partnership is committed to protecting your privacy and security.
The Chestnut Centre Partnership does not sell, trade or rent your personal information to others. Whenever you provide personal information we will treat that information in accordance with current UK Data Protection Legislation.
The Chestnut Centre Partnership holds details about you on the database in order to process your enquiry and ensure you are informed of up to date news and relevant details concerning New Forest Wildlife Park and Battersea Park Children's Zoo


Data Collected
On arranging birthday parties, adoptions, keeper days, memberships or any other kind of event we may require the following data including personal details.
Name
Date of birth
Gender
Demographic information such as post code
Contact information such as email address and telephone number
Payment details
We will retain your information for three years unless you advise us to destroy it before this date.
All financial information ie bank card details are destroyed on use.
We may use your data for the following -:
Improvement of products/services
Internal record keeping
To email events and promotions that may be of interest to you
To contact for market research purposes
Links to other websites
NFWP and BPCZ websites contain hyperlinks to many other websites. We have no control over such websites and are not responsible for the content of these websites. This privacy policy does not extend to your use of such websites.
Any personal information gathered on this site is for the express use of New Forest Wildlife Park. Your information will not be given to any third party except in the case of applications for current vacancies.
Our recruitment is handled by an agency on our behalf. Your details will automatically be forwarded to them to be used in connection with current or future vacancies.
Cookie policy
Battersea Park Zoo uses cookies so that we can provide the best experience for our users. Specifically, we use cookies for Page Tracking (Google Analytics).
We will not sell data about our users to any third party, but if you are concerned about third parties collecting information via cookies we recommend using a tool designed to control your cookie usage.
If you have any questions or concerns about this cookie policy, please contact Battersea Park Zoo via our contact page.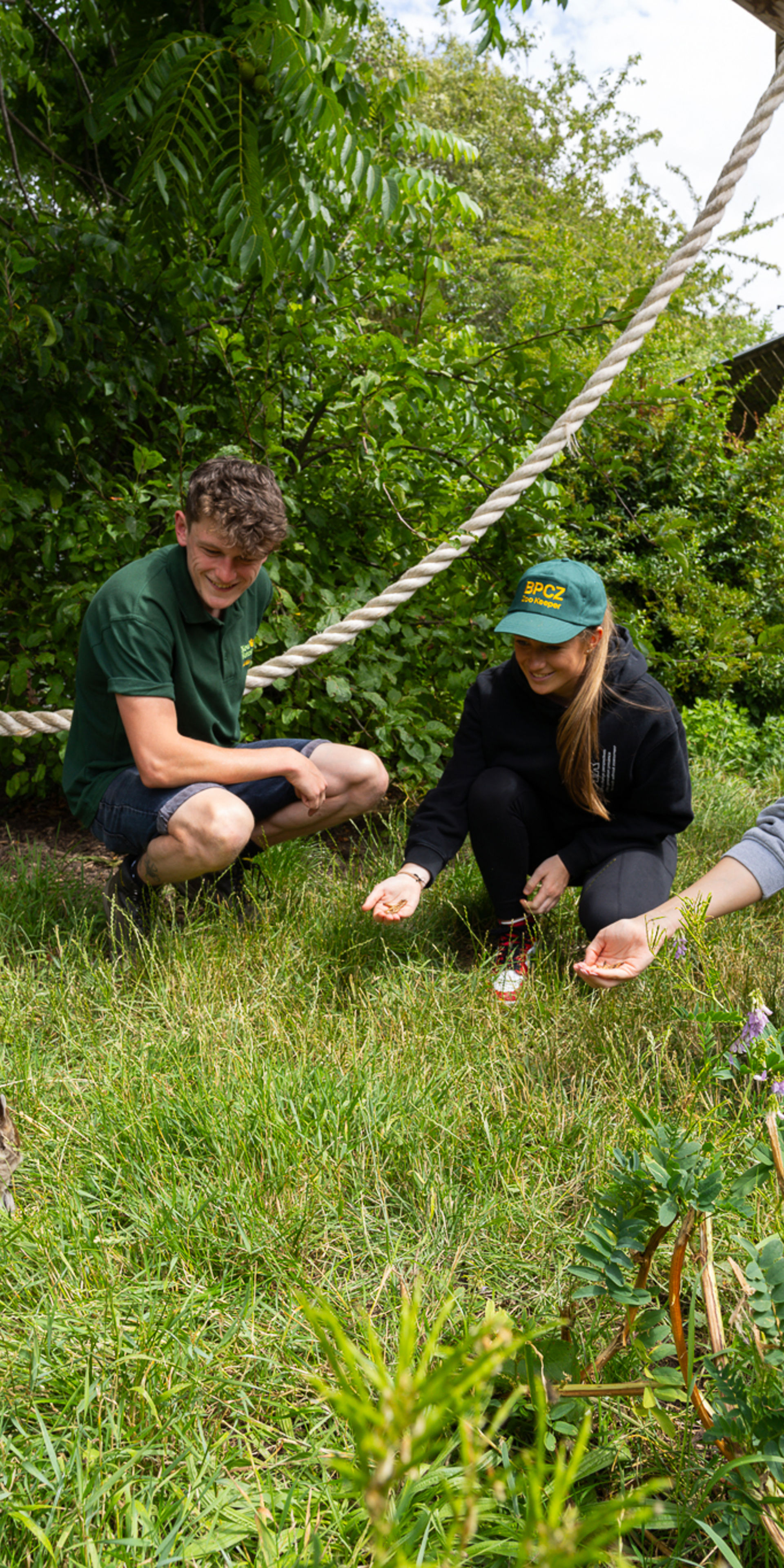 Sign up to our newsletter
Join our mailing list in order to keep up to date with Zoo news and special offers.