WELCOME TO THE BATTERSEA PARK CHILDREN'S ZOO!
The Most Loveable Attraction in London
Nestled on the scenic south bank of London, Battersea Park Children's Zoo is the perfect place for little explorers.
Perfect for budding adventurers and curious minds, our family zoo provides a thrilling and immersive experience that promises to captivate, inspire and provide a memorable day out in London.
Discover a vibrant array of wildlife with conservation at the heart; from the exotic to the endangered, farm favourites to the more unusual.
If you're looking for things to do in London, whether you're after an exciting adventure, an educational experience, or a relaxing day out, visiting Battersea Park Children's Zoo, one of London's most loved attractions, is a must.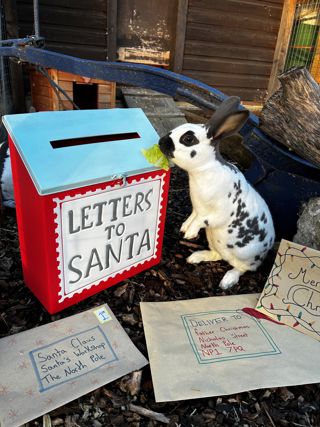 Christmas Events at Battersea Park Children's Zoo
Join us for some festive fun at Battersea Park Children's Zoo!
Seven Christmas stockings have gone missing and we need your help to find them!
Plus visit the Winter Lodge for exciting Christmas activities for the whole family to enjoy.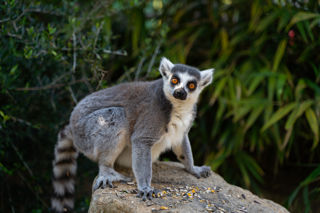 For Animal Lovers Far and Wide
Our zoo is more than just an attraction; it's a place where families gather, imaginations are nurtured, and a love for nature is cultivated. Become a part of our zoo family and make this enriching experience a highlight of your visit to London.
From tiny tots to grandparents, immerse yourselves in a world of fun and learning right on your doorstep. Experience the joy of seeing the animals in all seasons, and enjoy some natural beauty and fresh air in the city. Become a member and make this wonderful experience a regular one.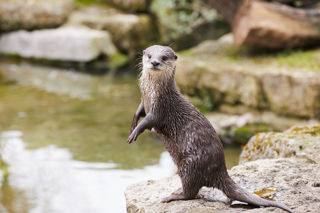 Discover a world of things to do at Battersea Park Zoo
Join the zookeepers every day at their friendly feeding time talks and watch out for year-round interactive events, including popular wildlife activity days, arts, crafts and adventure trails.
We offer a multitude of things to do in Battersea. 
Whether you're a wildlife enthusiast, a curious learner, or looking for a fun-filled day out, our zoo promises a unique adventure that will leave you with lasting memories. Dive into the world of wildlife and make the most of your visit with us!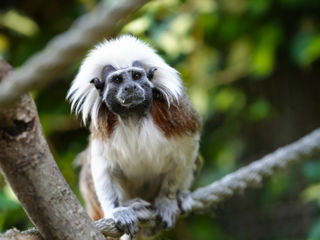 Let your wildlife adventures begin
We invite you to join us at Battersea Park Children's Zoo and let your wildlife adventures begin. The time has come to answer the call of the wild and embark on a journey that will forever connect you to the wonders of the animal kingdom.
Don't miss the joy of connecting with animals from around the world, support our efforts in preserving endangered species, and contribute to making a difference. We welcome visitors from all walks of life to our small, safe, and intimate setting, where every corner is filled with discovery and every encounter encourages learning through play.
A must-visit London attraction for families, couples, and anyone with a passion for wildlife conservation and enchanting urban oases.
Plan your visit and let your extraordinary wildlife experience unfold.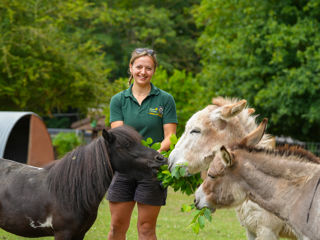 Keep up to date with our latest news
There's always plenty of exciting news and updates from our family zoo, from new arrivals to conversation news. 
"Recently we celebrated my son and his friend's 6th birthday at the Battersea Park Zoo and we all had a wonderful experience. The Battersea Park Zoo team made their birthday celebrations so very special. Everything, from planning the event until settling the bill, was very well organised and efficient. We also truly appreciated that we were not rushed and we could fully enjoy the experience."
"Very fun day out for my toddler and us. Small enough to get round in an hour and different animals to wow our daughter. She particularly liked the several different play areas. Located in the beautiful Battersea Park. Easy to get to and had lunch at one of the cafes in the park. Overall a very fun day out!"
"My rating is relative to the price. Great zoo for children. A couple of dozen enclosures, several play areas, Play areas include diggers, a sand pit, a helicopter, and some boats. Animals include otters, goats, amphibians, meerkats, and more. The whole zoo takes about a little over an hour - unless kids spend a lot of time the the play areas."
"What amazing work the staff here are doing for conservation and breeding of endangered species. Absolutely blown away ... Saw the staff with visiting school children on an educational tour, they loved it ! Don't be fooled by the size. Their achievements here are incredible 👏 I've adopted the Armadillo for my grandson "
"Great for small children. Myself and my family visited today and wanted to say, what a lovely day."
"Just back from a fantastic zoo keeper experience with my daughter. We went for the gold experience as it was her 8th birthday present and she got to hang out with 3 lovely keepers and hands on with a whole variety of animals including her favourite, Peludo the armadillo. Thank you to the keepers for making her feel special and teaching us both about the beautifully kept animals."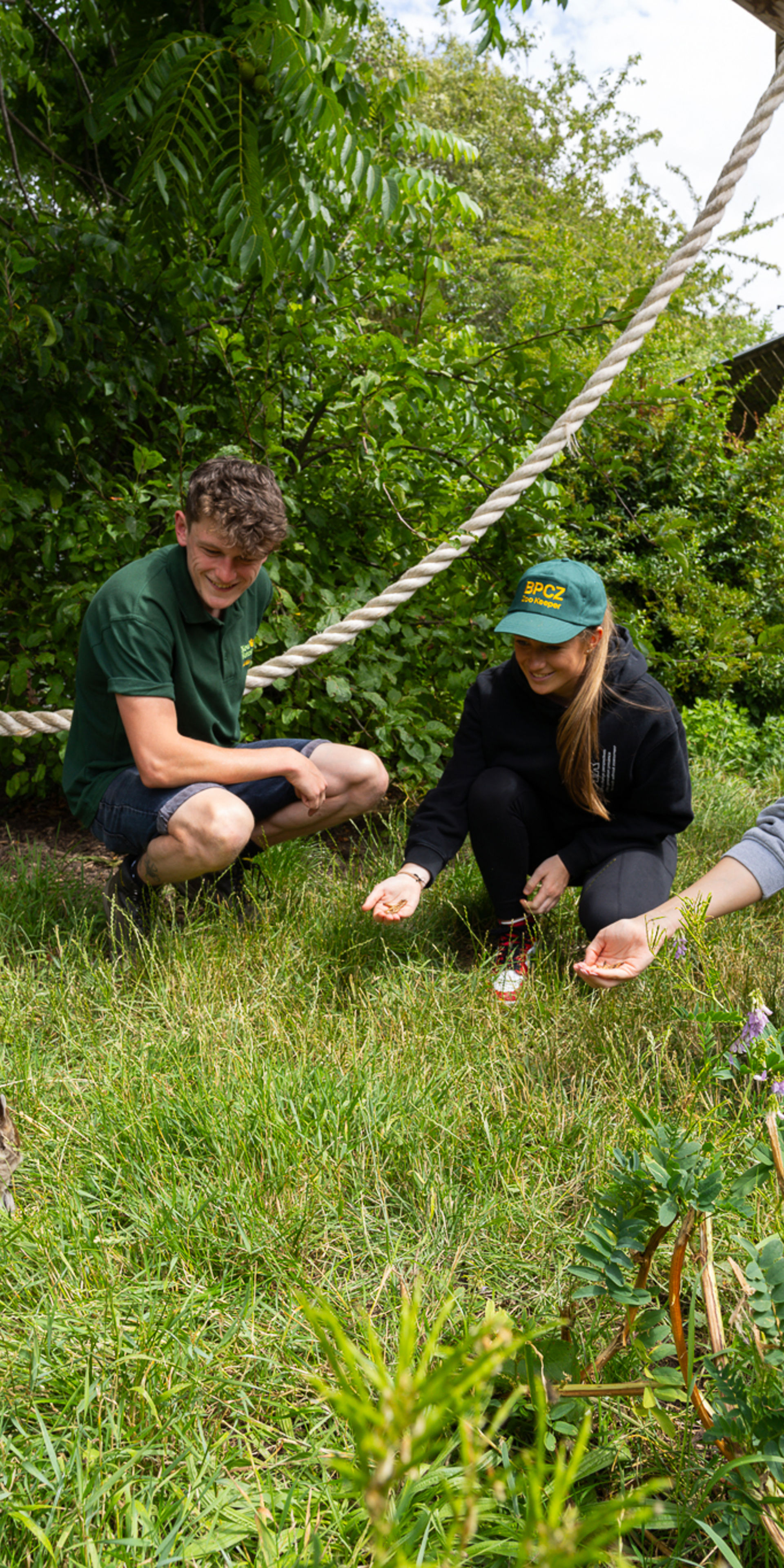 Sign up to our newsletter
Join our mailing list in order to keep up to date with Zoo news and special offers.