Battersea Boo! Witching Week at the Zoo: A Halloween Half-Term Adventure for Families
From October 23rd to 29th, Battersea Park Children's Zoo will transform into a Halloween Wonderland with face painting, potion making, animal encounters, and more!
Nestled on the scenic south bank of London, Battersea Park Children's Zoo is already a haven for little explorers. Perfect for budding adventurers and curious minds, the zoo offers a thrilling and immersive experience that captivates, inspires, and promises plenty of fun. With conservation at its heart, the zoo features a vibrant array of wildlife, from the exotic to the endangered, and from farm favourites to the more unusual. 
This Halloween season, the zoo is taking its commitment to family fun to a whole new level with "Battersea Boo! Witching Week at the Zoo." From October 23rd to 29th during half-term, families are invited to experience a week of magical and educational Halloween-themed activities.
Face Painting
In collaboration with Jenny from 'Jenny Sunshine Faces,' children can transform into spooky or sweet. Jenny's unique approach not only delights the kids but also gives back to the community, as 10% of her earnings will be kindly donated to the zoo.
Potion Making: A Brew of Imagination and Science
Back by popular demand, the Potion Making station allows children to create their own fizzing potions. Kids can name their concoctions, assign them superpowers, and add them to the zoo's communal spell book.
Badge Making and Colouring: Craft Your Own Keepsake
The Badge Making and Colouring area lets children craft their own Halloween badges for just £1.00, providing a keepsake that will remind them of their day at the zoo.
Face Your Fears: An Educational Encounter  
Twice daily, the zoo will host 'Meet the Animals' sessions featuring creatures that are often misunderstood, like tarantulas, snakes, and rats. Educational staff will offer short talks, aiming to dispel myths and encourage a greater understanding of these fascinating animals.
Pumpkin Trail: A Scavenger Hunt with Prizes  
Children are invited to participate in a Pumpkin Trail, searching for hidden pumpkins in animal enclosures. For £1.50, each child receives a trail sheet and upon completion, a Battersea Park Children's Zoo sticker sheet and an animix toy.
World Lemur Day: Conservation with a Cause
On Friday, October 27th, the zoo will host a special fundraising stall to support Lemur Love, a conservation charity. This initiative aligns with the zoo's ongoing commitment to animal welfare and conservation.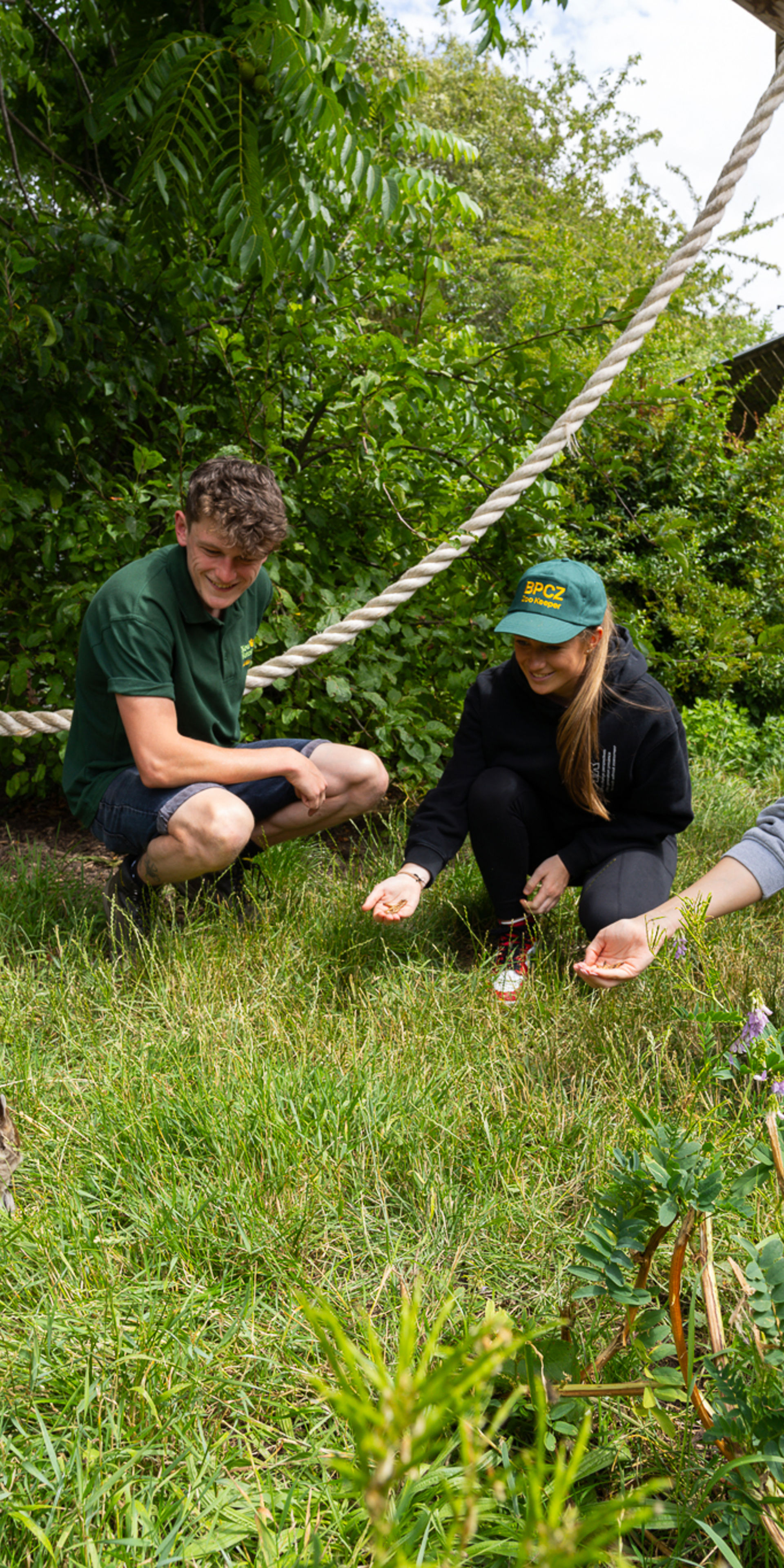 Sign up to our newsletter
Join our mailing list in order to keep up to date with Zoo news and special offers.