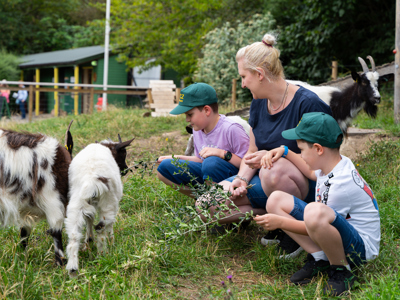 Perfect for explorers of all ages from 5 +, our animal encounters offer exciting opportunities to come face to face with some of the most interesting characters at the zoo!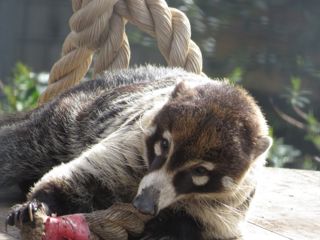 Amazing Animal Encounters
During your animal experience, you'll get CLOSER than ever before to some of the INCREDIBLE wildlife found at Battersea Park Children's Zoo, and gain behind the scenes knowledge from our professional zoo keepers! This exclusive access will give you memories to last a lifetime, and an insight into the daily lives of our staff and the wildlife they care for.
We currently offer Three exciting animal encounters:
This extra special experience is one you'll never forget! Join one of our expert keepers behind-the-scenes in our animal kitchen to prepare some enrichment for Alonso the white-nosed coati before personally delivering it to him yourself! Learn about the amazing natural behaviors of this unique species and find out about some of the challenges they face in the wild.
Dusty and Smoky the donkeys are two of the most famous faces at the zoo! This hands-on experience will introduce you to our donkey duo as you dish out their daily feed, help to clean their paddock and give them a well deserved scratch!
Our rare breed Bagot goats are certainly the farm's cheekiest and most mischievous residents! Food is definitely the key to their hearts, making this experience perfect for anyone who loves goats! You will join one of our animal keepers to prepare the goats lunch and personally deliver them their favourite leafy snacks!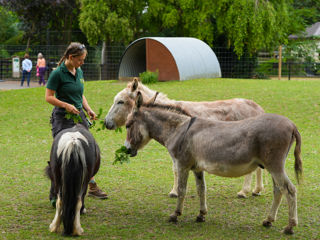 Price
Price: £45 or £80 for two participants Duration: 20 minutes Age: Varies dependent on encounter (Participants under the age of 18 must be accompanied by an adult - FREE of charge)
Please note that a maximum of 2 people can be booked to take part in our Animal Encounters and participating guests must be aged 5 or over (except for the coati encounter where the minimum age is 13).
Before purchasing an experience or animal encounter at BPCZ, please read carefully through our terms and conditions.
Animal Encounters can be booked online for an 11am slot or purchased on-the-day of your visit for a 1pm slot -subject to availability! We only take bookings for ONE on-the-day slot per day on a first-come-first-served basis.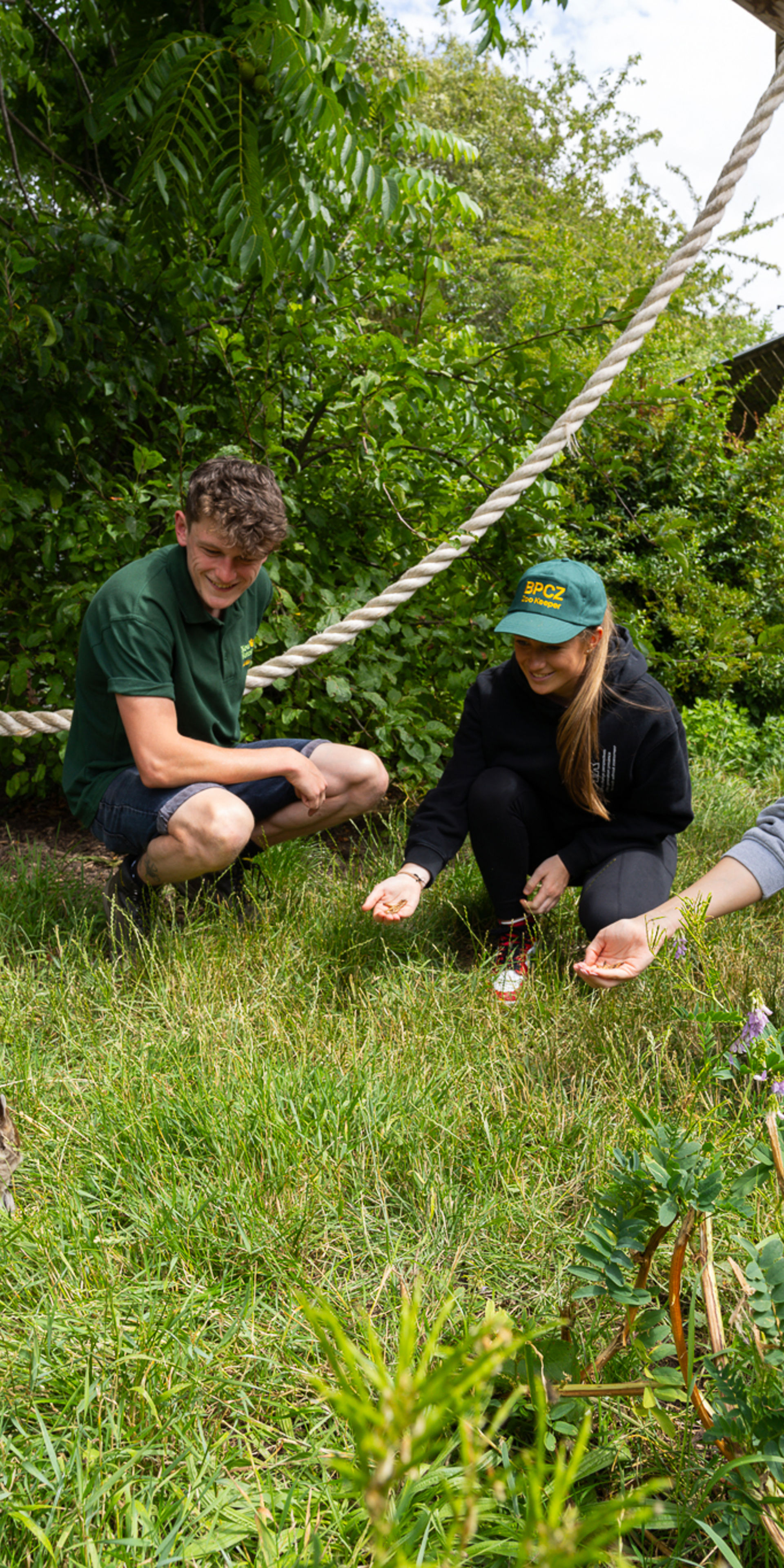 Sign up to our newsletter
Join our mailing list in order to keep up to date with Zoo news and special offers.